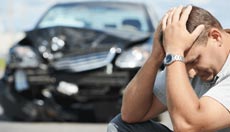 If you are searching for a reputed car smash repair service near Brunswick, your search ends with Bell Collision.
As the reputed car smash repairer, we have been providing high-quality car smash repairs across Brunswick and Brunswick East. Whether it is a minor or major repair, our in-house technicians can help you with all kinds of repair, including dent repair, paintless dent repair, car collision repair, vehicle detailing and more.
Car Smash Repair Brunswick East
When you bring in your vehicle, our expert mechanics inspect the overall damage which affects the appearance of the vehicle and provide the quick repair possible. From taking out the small dents to straightening the bumper, we carry out all the essential repairs to get your vehicle to its factory condition.
Car Dent Repairs Brunswick East
Whether small or large, car dents can be annoying. Our mechanics inspect your vehicle to find the dents and use the latest paint spraying tools to correct even the slightest scratch. We will turn your vehicle into a sleek looking car with our latest paint spraying methods.
Vehicle Detailing Brunswick East
Our surpassing vehicle detailing helps to restore the beauty of your vehicle. From washing and vacuuming all the visible components of your car to giving a new look to your car's upholstery, we offer surpassing standards of vehicle detailing services for our customers.
Why Choose Us?
Our expertise and experienced smash repairers offer quick and efficient service
At Bell Collision, we are equipped with the latest diagnostic tools to handle any makes and models
We help you with the insurance claiming process for your vehicle to make you peaceful throughout the repair process.
Our exceptional car detailing services to ensure your vehicle looks flawless and road-ready.
At Bell Collision, we value your time and safety; so we make our repairs as quick and efficient as possible to safely get you back on the road.
If you are looking for car smash repairs near Brunswick East or nearby suburbs call 03 9478 8370.