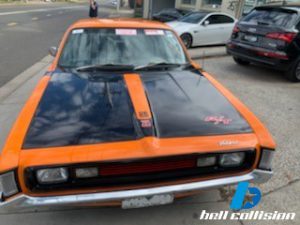 Accidents are quite stressful. So, you can entrust your vehicle to Bell Collision, and we can restore your vehicle and relieve your bad experience from a stressful situation. If you're looking for smash repair service across Coolaroo, we are here to help. We have built a reputation for our smash repairs and people across Coolaroo come to us for all their vehicle collision repair needs. We have the expertise and experience to repair your vehicle repaired to the industry standards. With a strong customer focus, we work together effectively as a team to ensure efficiency, professionalism and high-quality operations.
Fully-equipped State Of The Art Facility Coolaroo
We understand that accidents are inevitable. If ever you're stuck in an unfortunate situation and need a reliable smash repairer for help, you can rely on our friendly & professional technicians. We will always be there to assist you by doing everything we can to support and take the stress out of getting your vehicle repaired and back on the road as quickly as possible. We also offer emergency repairs to support you and get yourself out of the stressful situation.
Our Full Range Of Services Coolaroo
At Bell Collision, we offer a full range of vehicle body repairs and services including,
Paint less dent repair
Panel beating
Car frame repair
Glass replacement
Spray painting
Auto detailing
Insurance Claim Assistance
When you bring in your vehicle to Bell Collision for accident repairs, you will not only get the best service but can also enjoy the best value possible. Our trained staff will help you get what you are entitled to from your insurance company. With your permission, we will talk with your insurance provider and make certain that your vehicle is repaired using original parts as per the manufacturer's specifications.
At Bell Collision, we specialise in
Truck smash repairs
Audi Smash Repairs
Volkswagen smash repairs
Fleet service & maintenance
Bottom Line
If you're looking for a reliable smash repairer or a panel beater,  call us now at 0394622234 for your car smash repairs needs.