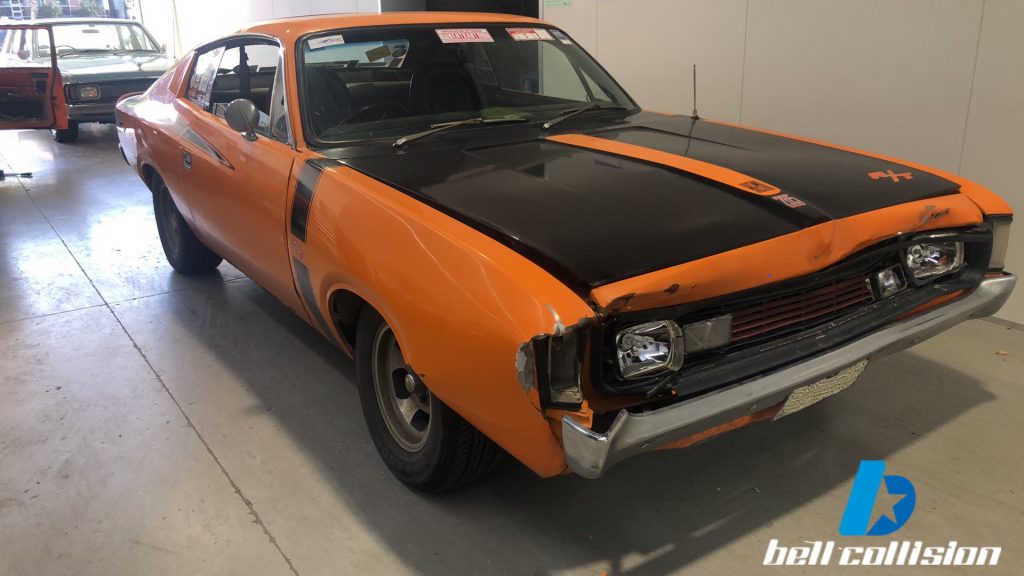 Whether your vehicle sustains a dent, scratch, stone chip or a major scrape, feel free to contact Bell Collision for a quick solution. With many years of experience in the vehicle body repairs industry, we have been providing a high-level of smash repair service to our customers across Eltham and the surrounding suburbs. We have invested in the state-of-the-art workshop, equipment and panel beaters who are professionally trained to deploy the latest technologies to return our customers' vehicles to exactly how they would expect it.
Full Range Of Services Available:
At Bell Collision, we offer a full range of services including
Paintless dent repair
Panel beating
Car frame repair
Glass replacement
Spray painting
Auto detailing
Much more
Panel Beating Eltham:
The repair process begins with assessing the extent of the damage and the appropriate method of repair that can bring your vehicle's fit, function, shape and specification to its factory condition. Then, we will strip of the components and parts from your vehicle to determine where to start the repair. When the damage is heavier, the body or chassis of the vehicle will not be in proper specification. After aligning it, we will repair or replace the damaged panels depending on the severity of the damage. Once all the damages to your vehicle have been fixed, we will move on to paint refinishing job.
Insurance Claim Assistance:
We not only help you with restoring your vehicle, but can also you assist you through the insurance claiming process. Our car smash repair centre is trusted and approved by major insurance companies, so you don't need to worry about negotiating with your insurance provider. We are happy to liaise and negotiate with the insurance company on behalf of you and get approval to perform the necessary repair work.
At Bell Collision, We Specialise In:
Truck smash repairs
Mercedes smash repairs
Volkswagen smash repairs
Fleet service & maintenance
Much More
For any questions you may have about vehicle accident repairs in Eltham, feel free to give us a call on 03 9478 8370.