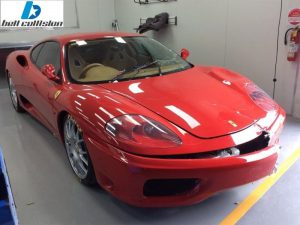 In the event of an accident, you must take your vehicle to an approved auto repair facility for smash repairs. If you are in Campbellfield and need collision repairs, you can bring in your car to Bell Collision. We have first-rate reputation for accident repairs, which comes from quality workmanship we deliver. Our staff members are fully trained and remain up-to-date with the latest smash repair and refinishing techniques.
Our Repair Process Campbellfield:
We will assess the damage on your vehicle and prepare an estimate that includes the cost of labour and replacement parts. Upon your approval, we will begin our car smash repairs that involve fixing structural damage, cosmetic dents and mechanical problems. Our panel beaters are trained on the most advanced dent removal techniques that allow them to get the job done quickly and effectively. We also carry out spray painting and polishing of your vehicle to achieve factory finish. Your vehicle is inspected at every step throughout the repair process to ensure that the work has been completed in accordance with our rigorous quality standard.
Brands We Repair Campbellfield:
Here at Bell Collision, we are trained to work on domestic and foreign vehicles of all makes and models. Whether you need vehicle body repairs for a passenger car, SUV, luxury vans, pickup trucks or light commercial vehicles, we have you covered. Our specialisation includes
Audi Smash Repairs
BMW smash repairs
Mercedes smash repairs
Volkswagen smash repairs
Truck smash repairs
Fleet Service
Why Choose Us For Smash Repairs?
We use only genuine auto parts.
We employ trained and certified specialists.
We deliver car smash repairs to manufacturer standards.
We are committed to 100% customer satisfaction.
We will guide you through the insurance claiming process.
We know that our customers have high expectations when it comes to collision repairs. That's why we personalise our services with a commitment to excellence. For more details on our services, call us at 03 9478 8370.