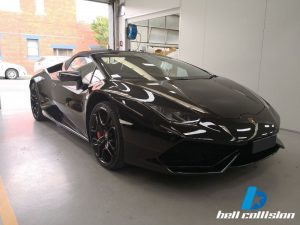 With so many cars on the road, accidents can happen at any time. If your vehicle suffers a collision, bring in your vehicle to Bell Collision for accident repairs. With over 30 years of experience, we have been providing car smash repairs to our customers across Epping and nearby suburbs. Whether your vehicle has got a minor dent or a major structural damage, our mechanics will get your vehicle repaired and restored to its factory specifications quickly, at a price that you can afford.
Towing Services Epping:
Vehicle accident is an unexpected interruption and a major inconvenience. You should deal with the hassle of towing your vehicle to a safe place. However, when you call us, we provide you with quick and convenient solutions. We will get your car cleared from the spot and tow it to our repair centre in a safe manner.
Auto Body Works Epping:
We have certified mechanics and panel beaters who work as a team to achieve that fresh, factory look. In addition to appearance, we also focus on restoring the performance and efficiency of your vehicle. We go the extra mile and check all the safety components of your vehicle. When it comes to replacing the damaged components, we use only original parts so that your vehicle will run efficiently for many more years to come.
What Kind Of Vehicles Do We Repair?
We have the experience, expertise and equipment to provide vehicle body repairs for all makes and models. Whether you own an Audi, BMW, Mercedes or Volkswagen, we have got you covered. Our mechanics are also trained and equipped to provide fleet service and truck smash repairs without compromising the quality.
Have a damaged vehicle? Need an honest estimate to get the vehicle repaired?  What are you waiting for? Call 03 9478 8370 and talk to the experts at Bell Collision. Let's evaluate your vehicle's condition and provide a detailed estimate.