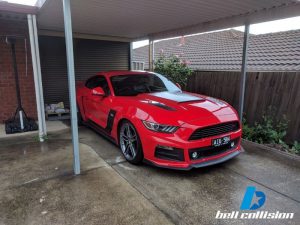 Unfortunately, accident happens to anyone. And when they do, you need a collision repair centre that specialises in dealing with vehicles of all specifications, body styles and manufacturers. If you live in Essendon, look no further than Bell Collision for accident repairs. Whether you are looking for general body works, re-spraying or complete car smash repairs, we will do our best to leave you satisfied.
What Does Our Smash Repair Include?
When you bring in your car to Bell Collision, we will entrust your vehicle to our auto body specialists who can deliver the most efficient services at the lowest possible prices. From minor dents and scuffs to full smash damage, our panel beaters and mechanics work together to return your vehicle in its best possible condition. We work to the highest industry standard and only use manufacturer approved parts to get your car fixed.
Once we are done with vehicle body repairs, our experts will perform the paint job using the top of the line paint products and advanced paint matching technology. With us, you can be rest assured that your vehicle will be returned to the factory condition, both in terms of look and performance.
Insurance Assistance:
Not only we do help with accident repairs but also act on your behalf and negotiate with your insurance company. When you are involved in an accident, it can be challenging to harmonise your vehicle repair between the body shop and your insurance company. Accustomed to working with the most insurance carriers, Bell Collision will make the process hassle free for you.
At Bell Collision, We Can Help You With
Truck smash repairs
Audi Smash Repairs
BMW smash repairs
Mercedes smash repairs
Volkswagen smash repairs
Fleet service & maintenance
If you have any question for us, feel free to call 03 9478 8370 and ask us now. We are always happy to assist you.