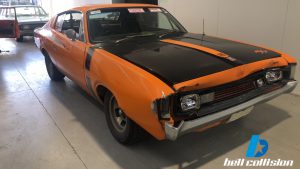 When you need vehicle body repairs or car smash repairs in Northcote, worry not because Bell Collision will come to your rescue. With over 30 years of experience, we guarantee you the best repairs for a variety of vehicle brands comprising Audi, BMW, Volkswagen and Mercedes.
Panel Beaters Northcote
At Bell Collision, we have world-class panel beaters who use state-of-the-art technology to achieve proper general vehicle body repairs that appeal to our customers.
Accident Repair Northcote
In the unfortunate incident of an accident, we do accident repairs on your vehicle and replace those parts that are beyond repair. Apart from the exterior parts, we concentrate also on the interior components for optimal performance.
Brands We Serve
Bell Collision has proven itself as a reputable partner in helping you maintain your luxurious vehicle, whichever brand you own. Accidents can render your high-end car as scrap but not when our expert team can assist you. Among the services we offer:
If you live in Northcote and your Audi suffers a collision, we can restore it to excellent condition. We replace the window glass and all other repairs that bring your car back to its former pristine state.
Owning a BMW takes you to a class of your own, and when an accident, unfortunately, wrecks it, you will need a qualified mechanic to restore it to its pre-accident glory. Among the BMW smash repairs, we do include full detailing service, post repair inspection and claim assistance.
Being a Mercedes owner is a dream come true for most people, but when you get into an accident, and your precious car gets scratched, then only a professional mechanic can help you repair it as quickly as possible. Our team at Bell Collision repair centre will ensure your vehicle achieves an impeccable finish much to your pride.
Dealing with smash repairs for your Volkswagen should not be a hassle when you are around Northcote; not when Bell Collision has expert staff to carry out excellent repair works, fitting original factory specifications.
If you need help with your vehicle's accident repairs in Northcote, feel free ring us, fill out the form to send an enquiry or book an appointment.