If you are looking for a reputable smash repairer in the northern suburb, you have come to the right place!
Bell Collision is the professional vehicle repairer in Thomastown who have already established and built a solid reputation among the market specialists and leaders.  All of our technicians are well-trained to carry out any type of auto bodywork, panel work and spray painting with ultimate efficiency.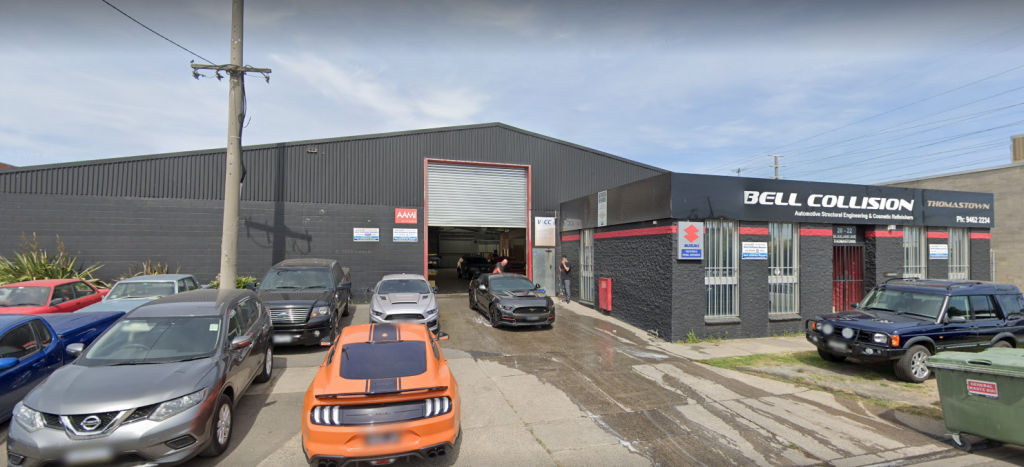 Our professional approach puts your car back on the road in no time. Our vehicle repair centre is fully equipped to meet the standard and quality controls of the manufacturers.  We have the right tools and expertise to reshape the metal body and get it back to its factory condition. No matter what the extent of the damage is, you can get your car repaired and give it a brand new look.
Bell Collision Repair Centre also has in-house technicians who are specialised in spray paint for cars. We offer full car spray painting, touch up spray paint, alloy wheel powder coating and more. Our services extend beyond repairing the damaged auto body. We deal with everything from roadside assistance to insurance claims to let you free from hassles. 
Our services include
Collision repair

Truck Smash Repairs
Fleet Services

Panel beating

Spray painting

Paint protection

Car detailing

Paintless dent removal

Insurance claims
For any queries, get in touch with us!
Expert Smash Repairs in Thomastown
If you have been in an accident and need professional smash repairs in Thomastown, look no further than Bell Collision. Our team of highly skilled panel beaters and accident repair specialists can restore your vehicle to its pre-accident condition, no matter the damage. With years of experience in the industry, we stand out as the go-to destination for exceptional smash repairs and quality craftsmanship. Whether you need paint repairs, dent removal, panel beating or complete accident repairs, we have extensive years of experience to resolve the issue and get you back on the road in no time.
Panel Beaters Thomastown
No matter how damaged and dented your vehicle panels are, our panel beaters in Thomastown can reshape, repair, and restore your vehicle to showroom condition. From minor dents to major structural damage, our expert team of panel beaters utilise cutting-edge tools, advanced techniques, and meticulous attention to detail to ensure the highest quality repairs.
Accident Repair Specialists Thomastown
When accidents occur, restoring your vehicle's safety and aesthetics becomes paramount. Our accident repair specialists in Thomastown are well-versed in handling a wide range of collision-related damages. Whether it's repairing bodywork, restoring mechanical components, or replacing safety features, our experts have the knowledge and experience to address all aspects of accident repairs. We understand the importance of meticulous accident repairs that not only restore the visual appeal of your vehicle but also ensure its structural integrity and safety on the road.
Why Choose Our Smash Repairs in Thomastown?
Our team of panel beaters and accident repair specialists can handle all repair needs efficiently.
We rely on state-of-the-art tools and cutting-edge technology to provide precise repairs with attention to detail.
Using the top-grade materials, we ensure that your vehicle receives the best treatment, guaranteeing long-lasting results.
We prioritise open communication, transparency, and timely updates throughout the repair process.
Our friendly staff is always ready to address your concerns and provide expert advice.
Our streamlined processes and efficient workflow help us to deliver your vehicle promptly.
Want to restore you vehicle to its pre-crash condition, book our smash repairs in Thomastown today. For bookings, reach us at 03 9462 2234 today.
Address: 20-22 Blaxland Ave, Thomastown VIC 3074, Australia
Our Servicing areas include Preston, Coburg, Reservoir, Bundoora and other surrounding suburbs.
For more information or to get your questions answered, contact us today.